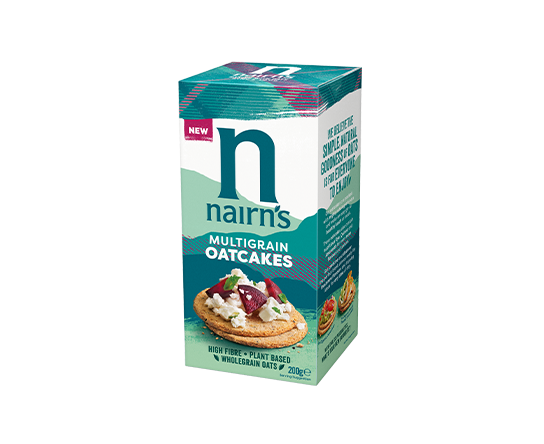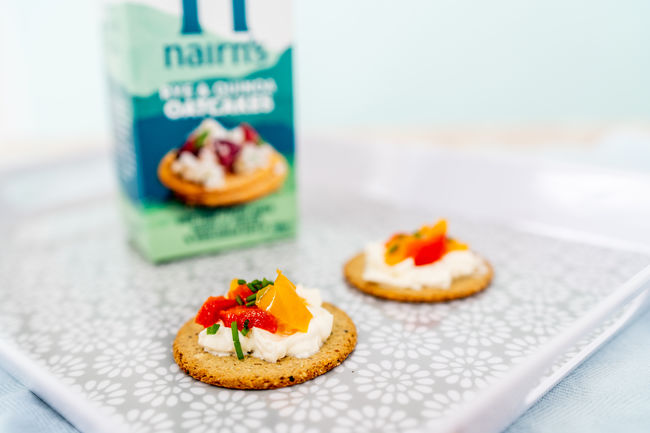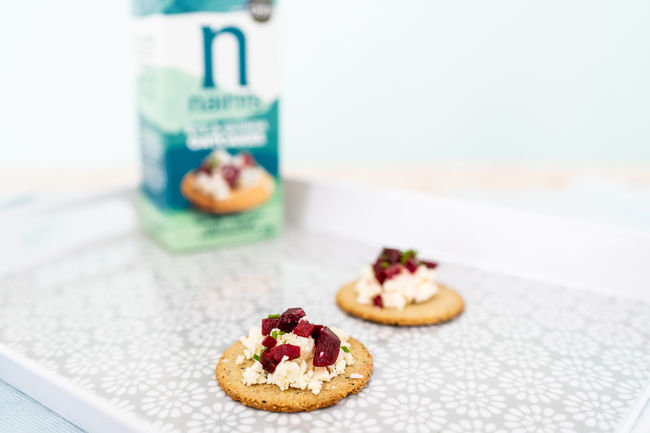 Multigrain Oatcakes
200g
A wonderful combination of 4 grains, blended to give this oatcake an almost 'nutty', toasted flavour. If you're looking for something a little different in our range, this is it!
Full range of products online
Shop at your convenience
UK Free Shipping on orders over £35
Multigrain Oatcakes
Multigrain products are a well loved and familiar variety in many formats from breads to breakfast cereals and we're sure you'll agree that our delicious NEW Multigrain Oatcakes tick lots of healthy boxes....  We take the finest quality wholegrain oats from the Scottish Borders and add nutrient-dense rye, quinoa flakes and amaranth  - a wonderful combination of grains that give this oatcake an almost 'nutty', toasted flavour. 
A few interesting facts about these wonderful grains:
Rye: twice as high in fibre as wheat flour, rye is a recognised prebiotic which supports friendly probiotic bacteria in the gut. It's also a source of iron and magnesium which can help fight tiredness and fatigue, as well as zinc which can support a healthy immune system.
Amaranth: a fibre rich, naturally gluten-free, protein packed grain, full of minerals such as potassium, calcium, phosphorous, manganese and magnesium.  Amaranth is also a source of zinc and phosphorus, which supports energy levels.
Quinoa: rich in vitamins, minerals and beneficial antioxidants, quinoa is naturally gluten-free and is one of the few plant foods that contain all nine essential amino acids
And of course, wholegrain oats.  We like to think of oats as one of the original superfoods!  Read more about them and the role they can play in a healthy, balanced diet here. 
Our Multigrain Oatcakes are perfect for healthy snacking when hunger strikes! Try with classic and delicious toppings such as beetroot and feta,  smashed avocado and chilli flakes or smoked salmon, and definitely try dunked into a tub of chunky hummus. They're also great served on the side of soup or salad as a healthy alternative to bread. They also look quite at home on a cheeseboard or charcuterie platter, too.  Could these be one of our tastiest and most versatile oatcakes yet? Try for yourself and let us know....
Ingredients
Wholegrain Oats (70%), Oat Protein (8%), Rye (7%), Sustainable Palm Fruit Oil*, Quinoa (3%), Amaranth (2%),  Sea Salt, Raising Agent: Sodium Bicarbonate.

* Due to a worldwide shortage of sunflower oil, one of the ingredients in this product, we have had to temporarily reformulate the oil blend from a sunflower/sustainable palm fruit oil mix to 100% sustainable palm fruit oil. We will be updating our packaging as soon as possible to reflect these temporary changes to ingredients and nutritional values. This means that, for a short space of time, there will be packaging on shelves that states the palm oil/sunflower oil blend when the contents are temporarily 100% sustainable palm fruit oil.
Allergy Advice
For allergens, see ingredients in bold. Both our recipe and factory are nut free. We cannot guarantee that our ingredients are nut free. Made on equipment that handles milk.
Our recipe does not contain any wheat. Sometimes though, oats (and other grains) can be contaminated with wheat in the fields or in the mill. For this reason our product could contain a trace of wheat. We therefore cannot guarantee that our ingredients are wheat-free.
Nutrition Information
Nutritional information
| Typical Values | Per 100g | Per Oatcake |
| --- | --- | --- |
| Energy | 1848kJ | 155kJ |
| | 441kcal | 37kcal |
| Fat | 16.8g | 1.4g |
| of which saturates | 3.9g | 0.3g |
| Carbohydrate | 55.1g | 4.5g |
| of which sugars | 1.8g | 0.2g |
| Fibre | 8.7g | 0.7g |
| Protein | 15.0g | 1.3g |
| Salt | 1.40g | 0.12g |
Stockists



No artificial colours, flavours or preservatives
No added sugar (contains only naturally occurring sugars)
Stockists
Stockists