Gluten free oat, cranberry and chocolate brownies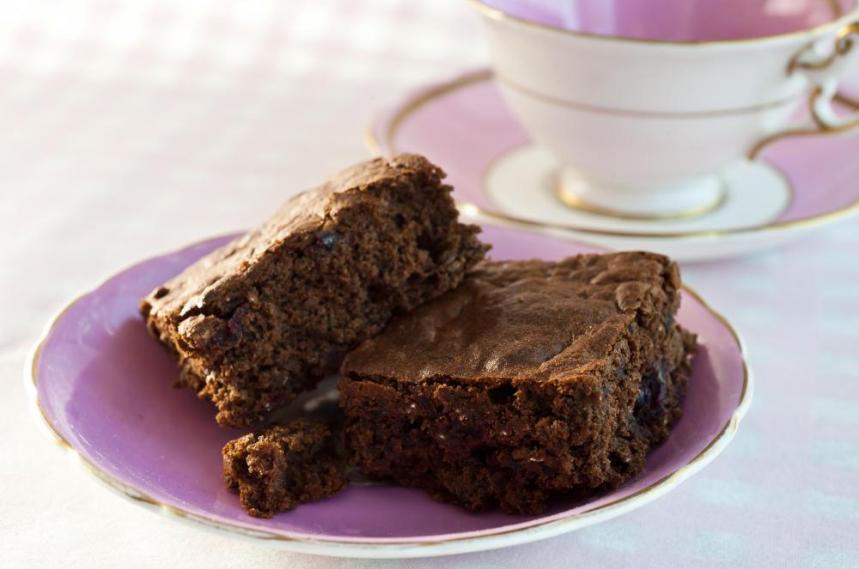 Instructions
Preheat the oven to 180ºC/350ºF/Gas 4.
Grease and base line a 15cm (6inch) square shallow cake tin with baking parchment. Place the prunes and sugar, vanilla with 3tbsp water in a liquidiser and puree to form a paste.
Melt the chocolate over a pan of simmering water. Remove from the heat and allow to cool slightly.
Place the oats in a food processor and process slightly to break up a little. Place flour, baking powder, oats and cranberries in a bowl.
Stir in the prune mixture, egg yolks and chocolate.
Whisk the egg whites until they form soft peaks. Fold carefully into the chocolate mixture.
Spoon the mixture into the tin and bake for 20 minutes until firm to touch.
Leave in the tin to cool.
Cut into squares to serve.
Overview
This delicious gluten-free chocolate brownie recipe is both super easy and tasty… what more reason do you need to whip up a batch of these treats.
Recipe by Christine Bailey
Ingredients
115g / 4oz ready to eat prunes
3tbsp natural sweetener
1tsp vanilla extract
150g / 5oz plain chocolate (75% cocoa solids)
60g / 2oz Nairn's Gluten Free oats
30g / 1oz self raising gluten free flour or rice flour
2tsp baking powder
4 eggs, free range, separated
80g / 3oz dried cranberries