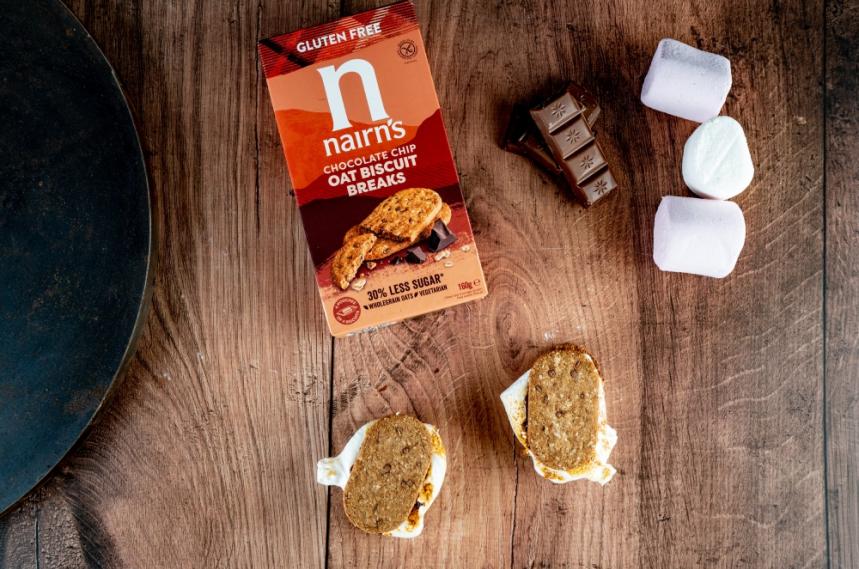 S'mores
Overview
Our simple take on an American classic is a sweet sandwich of bliss involving Nairn's Oat Biscuits or Biscuit Breaks, marshmallows and melted chocolate. 
Ingredients
2 Nairn's Oat Biscuits or Nairn's Gluten Free Biscuit Breaks
1 marshmallow
1 square milk or dark chocolate
Instructions
If you don't have access to a campfire or bonfire for perfectly toasted marshmallows, you can still create s'mores in the kitchen.
1. Set your grill to high and line a baking sheet with tin foil or baking paper.
2. Place Oat Biscuits or Biscuit Breaks on a baking tray and top with a marshmallow. Grill until the marshmallow begins to caramelise and melt.
2. Top the toasted marshmallow with a chocolate square and create your s'more by adding a second biscuit to create a sandwich. Allow the marshmallow to cool a moment before eating and enjoy.