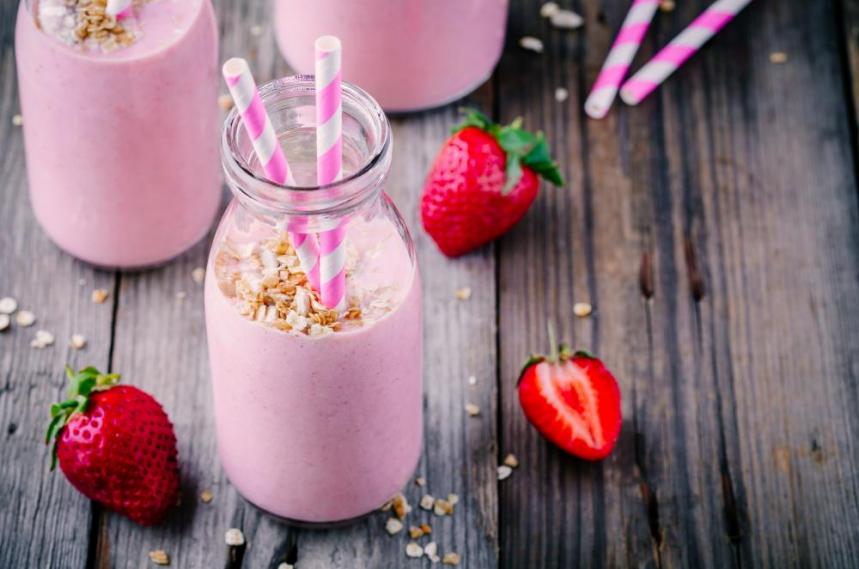 Strawberry, lime & oat smoothie
Ingredients
60g / 2oz Nairn's gluten free porridge oats
1tbsp desiccated coconut
30g / 1oz macadamia nuts, chopped
15g / ½ oz cashew nuts, chopped
15g / ½ oz pumpkin seeds
1tbsp ground flaxseed
½ tsp ground cinnamon
400g / 12 oz fresh or frozen strawberries
Juice of 2 limes
500ml / 17floz / 2 cups milk or milk alternative
Instructions
Heat a non-stick frying pan and toast the oats for 2-3 minutes until golden. Add the nuts and seeds and toast for a further minute.
Pour into a bowl and add the flaxseed and cinnamon.
Place the strawberries in a blender with the lime juice and milk. Blend until smooth. Add 6tbsp of the oat mixture and blend again until smooth. Pour into glasses and top with a spoonful of the oat mixture.
Best served with a spoon.