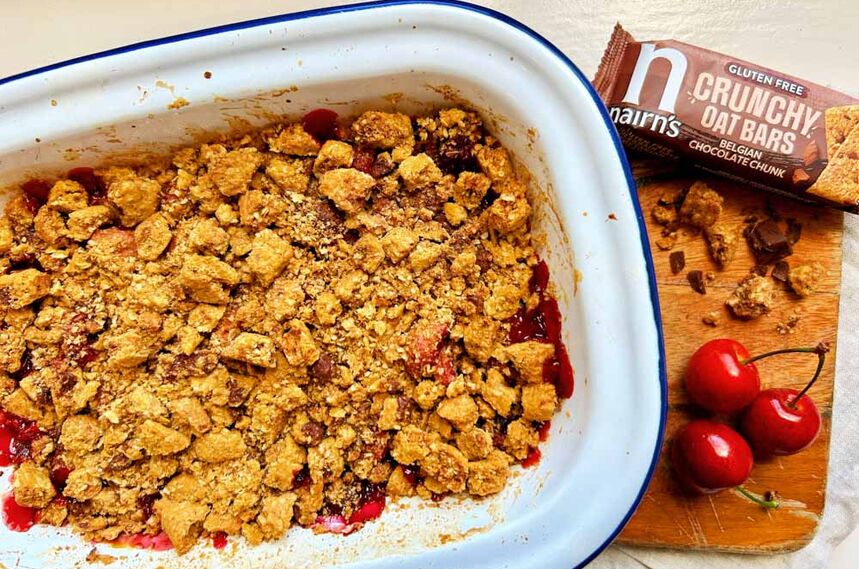 Cherry and Chocolate Oat Crumble
Overview
This cherry and chocolate oat crumble recipe is quick, healthy and super comforting. Perfect for a guilt-free treat! 
Ingredients
500g fresh or frozen pitted cherries, sliced in half
Juice of half a lemon
50g golden caster sugar
½ tsp vanilla extract
1 tbsp plain flour
6 Nairn's Belgian Chocolate Chunk Crunchy Oat Bars
Custard, cream or ice cream to serve
Instructions
Preheat the oven to 160°C fan/180°C.
Place the cherries in an overproof baking dish and add the lemon juice, sugar, vanilla extract and plain flour. Stir well.
Crumble over the Chocolate Chunk Crunchy Oat Bars until the cherries are well covered and bake for 30-35 minutes until the crumble is bubbling and the topping is golden brown.
Serve with a side of your choice.
Recipe by @bethanyfergusonfoodstyling