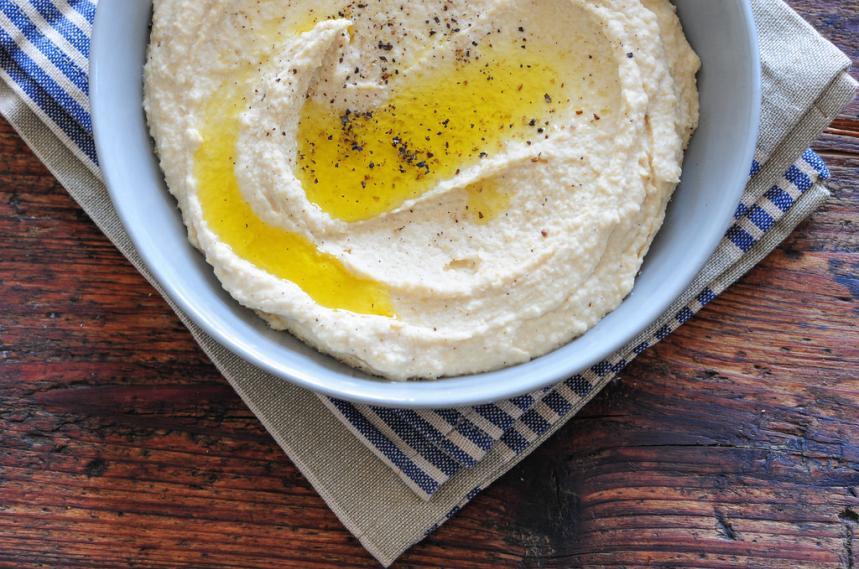 Edamame hummus dip
Overview
Shake up traditional hummus by incorporating protein-rich edamame! Pair it with Nairn's Gluten Free Oatcakes for a fresh and nutritious take on an old classic.
Ingredients
Nairn's Gluten Free Oatcakes
500g frozen shelled edamame
2 garlic cloves, peeled
3 tablespoons lemon juice
3 tablespoons of water (to thin the mixture to your taste)
¼ cup tahini
¼ teaspoon ground coriander
Pinch of cayenne pepper
Smoked paprika, ground black pepper, olive oil and edamame to garnish
Instructions
First of all, make sure you have properly rinsed and drained your thawed edamame and set some aside for garnish at the end.
Mince 2 garlic cloves in a blender, gradually adding edamame until you're left with a somewhat smooth mixture.
Add in the lemon juice, tahini and water, and continue processing until your dip is smooth. Throw in a pinch of salt for seasoning, along with cayenne pepper and ground coriander to your taste.
Finish up by scooping your spread into a serving bowl and garnishing with smoked paprika, a healthy drizzle of olive oil, and your leftover edamame. Now your dip is ready to serve with Nairn's Gluten Free Oatcakes!