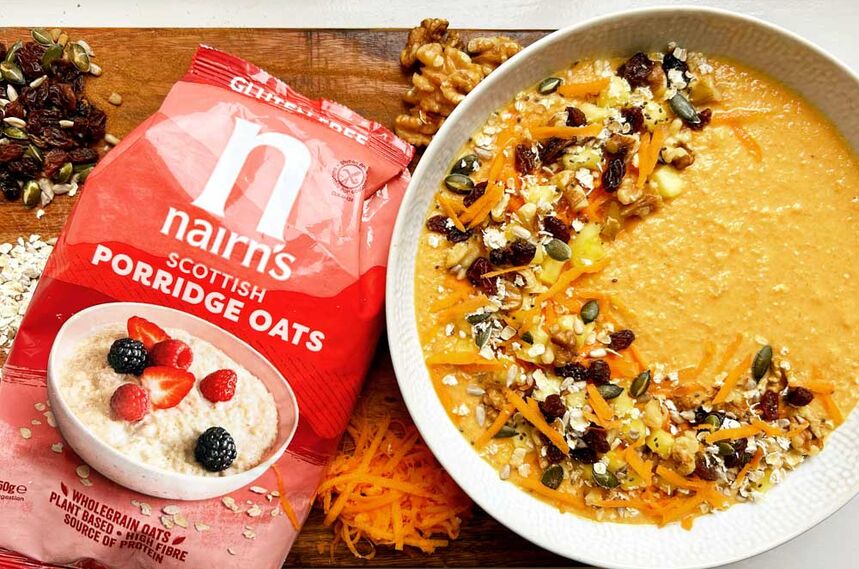 Immunity Boosting Carrot Cake Smoothie Bowl
Overview
A gut-friendly smoothie bowl full of nutrients which tastes just like a slice of your favourite carrot cake. Bonus!
Ingredients
40g Nairn's Gluten Free Porridge Oats
1 large carrot, peeled and grated
160g fresh pineapple, chopped into chunks
1 banana, sliced
50g kefir yoghurt
100-150ml orange juice
½ tsp ground cinnamon
¼ tsp ground ginger
Any toppings of your choice such as walnuts, chia seeds, raisins, sunflower seeds and pumpkin seeds
Instructions
Place all the ingredients into a blender and blend until smooth, adding more orange juice if necessary.
Pour into a bowl and top with a selection of your favourite toppings.
Recipe by @bethanyfergusonfoodstyling