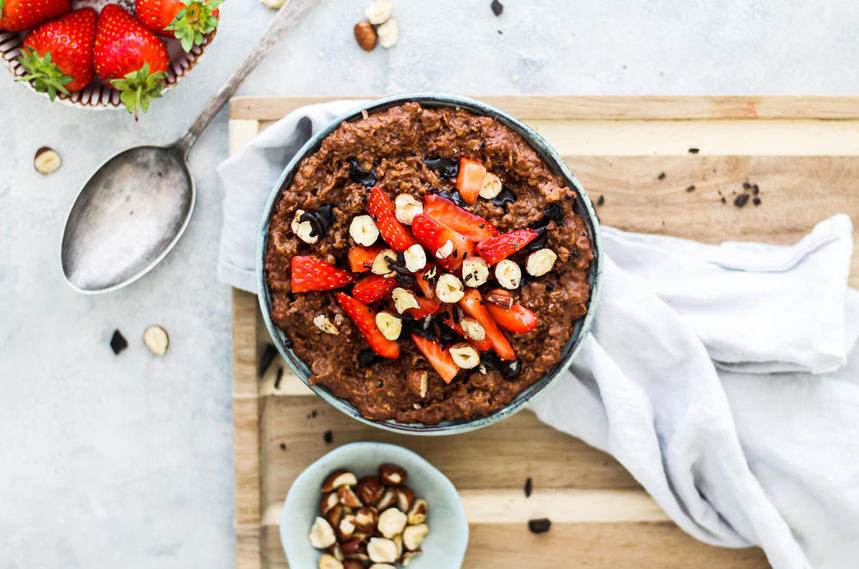 Nutella Inspired Cacao Hazelnut Porridge Bowl
Overview
This delicious and healthy take on Nutella porridge will keep you full of energy all day.  It is also vegan and gluten-free friendly!
Delicious recipe from What Luce Eats
Ingredients
40g Nairns Gluten Free Oats
1 heaped teaspoon of cacao powder
15g chopped hazelnuts
215ml plant based milk
1 tablespoon of maple syrup
Sliced fresh strawberries - topping
Hazelnuts - topping
Grated dark chocolate - topping
Instructions
1.    In a saucepan over a low to medium heat, combine oats, cacao powder, chopped
hazelnuts, plant based milk and maple syrup.
2.    Frequently stir until creamy porridge is formed. This should take about 6-7 minutes.
3.    Empty porridge into bowl and top with grated dark chocolate, fresh strawberries and
hazelnut halves. Enjoy!