Strawberry cream swirl with toasted almonds and honey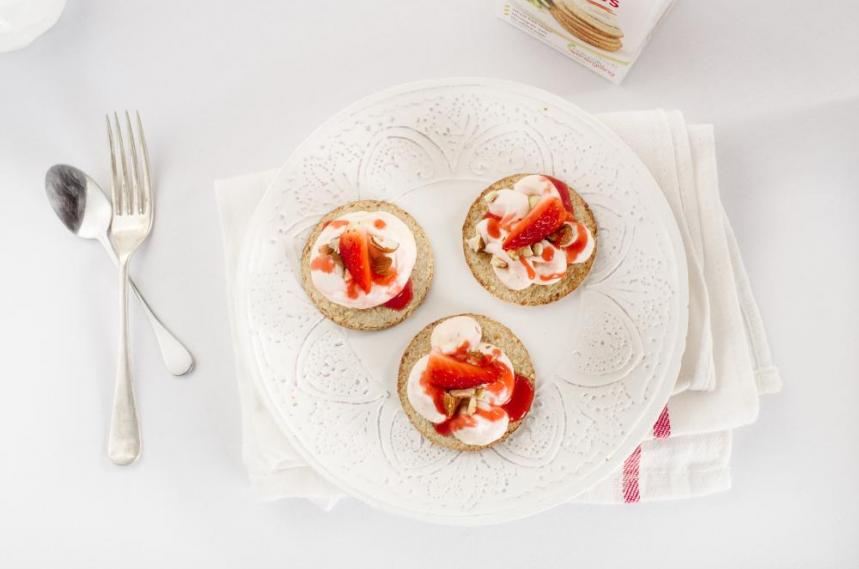 Instructions
Whip the sugar, crème fraiche and double cream together until they form soft peaks.
Lightly ripple through most of the strawberry purée.
Place this mixture in a piping bag and pipe on to the oatcakes or use a spoon to top the oatcakes with mixture.
Drizzle over the reserved strawberry purée and honey
Scattered over the almonds
Top with strawberries
Overview
Give us a swirl, Fruit and Nuts… but don't forget the oatcakes!
Ingredients
500ml double cream
200ml crème fraiche
200ml strawberry purée
20g caster sugar
20g toasted almonds, roughly crushed
A drizzle of honey
8 Nairn's oatcakes
Some extra strawberries to garnish