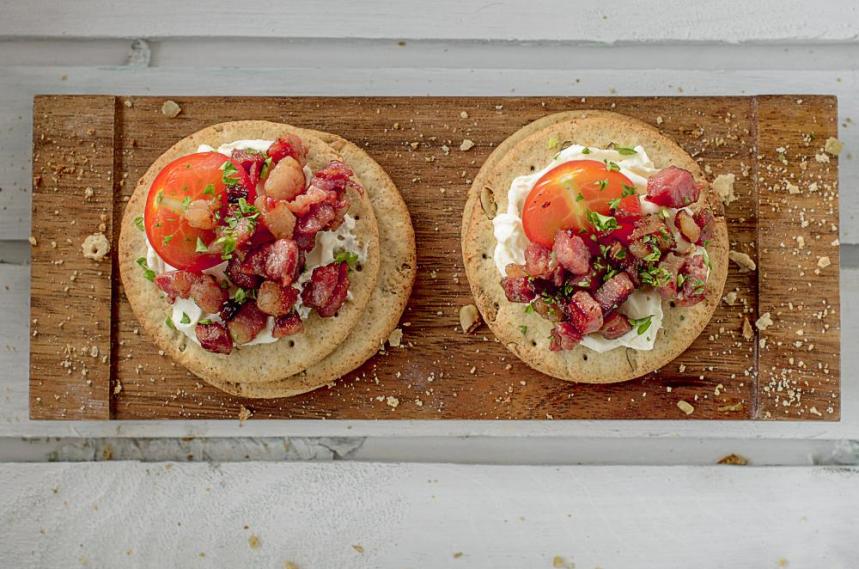 Crispy bacon, goats cheese & pan fried tomatoes
Overview
What a combination! A great healthy substitute for that morning roll.
Ingredients
2 Oatcakes
2 Slices streaky bacon, diced
4 Cherry tomatoes, halved
1tsp fresh parsley, chopped
Black pepper and salt to taste
2 Slices of goat's cheese
Instructions
Place the bacon in a frying pan and fry until crisp. Remove from the pan and drain.
Add the cherry tomatoes to the pan and sauté for 1 minute to soften.
Toss in the parsley and bacon and season to taste.
Spread a little goat's cheese on top of the oatcakes. Top with the bacon and tomatoes to serve.