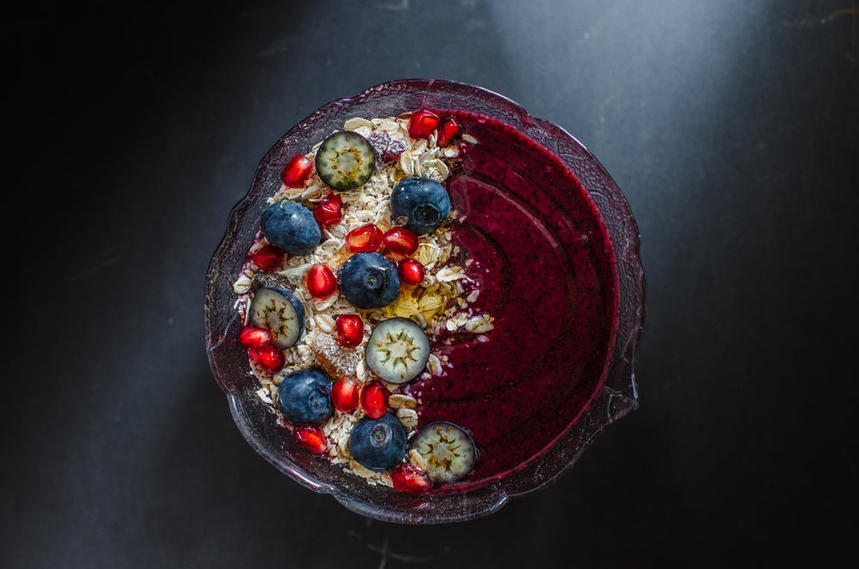 Mixed Berry and Oat Smoothie Bowl
Overview
Packed full of healthy antioxidants and fibre from our wholegrain gluten-free oats, this delicious mixed berry and oat smoothie bowl recipe will keep you energised all morning.
Ingredients
2 handfuls frozen mixed berries
1 banana
80ml milk or milk substitute
1 tbsp almond butter or other nut butter
40g Nairn's Gluten Free Porridge Oats
TOPPINGS
1 tbsp shredded unsweetened coconut
1 tbsp pomegranate seeds
1 tbsp raw oats
Handful of blueberries
Instructions
1. Add frozen berries and banana to a blender blend until fairly smooth
2. Add the milk and nut butter and blend on low again until fully mixed in
3. Add the oats and blend for a third time until it reaches a smoothie like consistency or as thick as you want it.
4. Add the mixture to a bowl and scatter over the toppings
5. Enjoy! (this can be frozen and kept for a couple of weeks, just leave out to thaw overnight and enjoy for breakfast the following day.