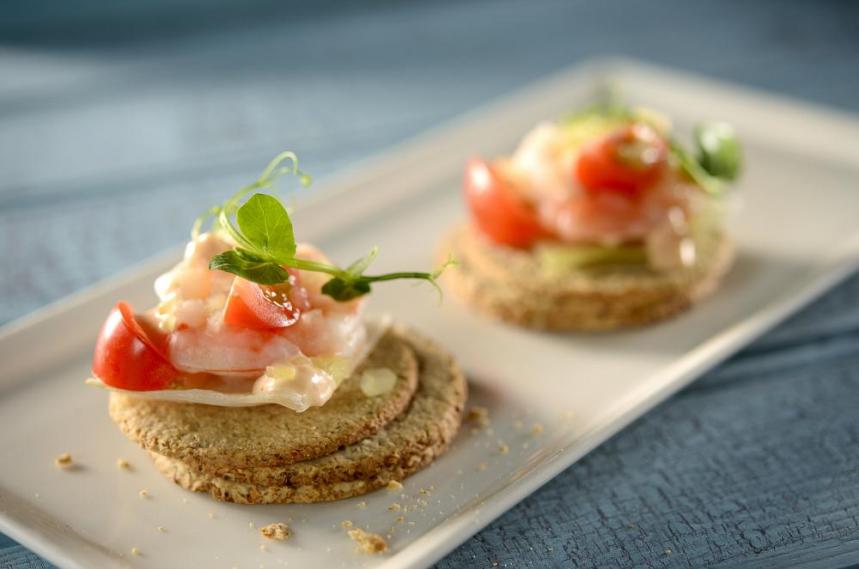 Modern prawn cocktail
Overview
A twist on the classic makes for a perfect oatcakes topping, and only takes a couple of minutes to throw together!
Ingredients
6 cooked and peeled king prawns
1/4 iceberg lettuce
1/4 cucumber, skin and seeds removed and cut into small dice
3 cherry tomatoes cut into quarters
chives chopped (for garnish)
Fine oatcakes (for serving)
For the Marie Rose sauce
3 tbsp mayonnaise
1 tbsp ketchup
1 pinch paprika
1 teaspoon Worcester sauce
Instructions
In a small bowl, add all the sauce ingredients and whisk together until fully combined and smooth
Break the lettuce into small pieces and place one piece on each oatcake. Top with a king prawn.
Scatter the diced cucumber around and over the king prawn, followed by the chives and Marie Rose sauce.
Finally, top the oatcakes with 3 pieces of cherry tomato.