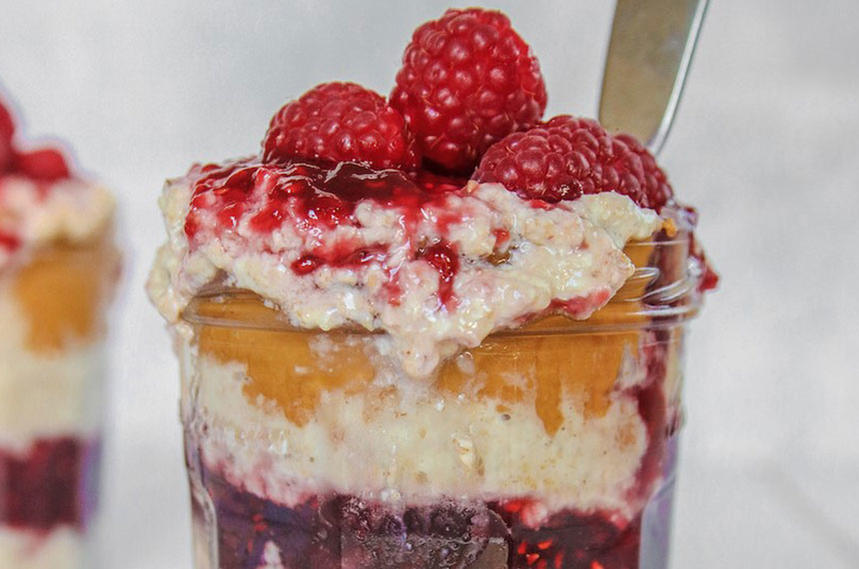 P B & J Overnight Oats Sundae
Overview
Indulgent in taste but packed with nutritious and healthy goods! This peanut butter and jelly overnight oats sundae is perfect to start your day on the right foot, especially if a workout is on the agenda!
Ingredients
60g Nairn's Gluten Free Oats
1 tbsp peanut butter
150ml milk of choice
15g Whey Protein (flavour of choice)
1tbsp water
50g frozen berries
Instructions
1.    Combine Oats, Peanut Butter and Milk in a container and refrigerate overnight. 
2.    The next morning, layer up your Overnight Oat mix and Frozen Berries in a separate jar, keeping some berries.
3.    Combine your Whey Protein with your water and mix. You're looking for a runny icing consistency. Add more water if you need to.
4.    Pour icing on top and top with remaining berries.