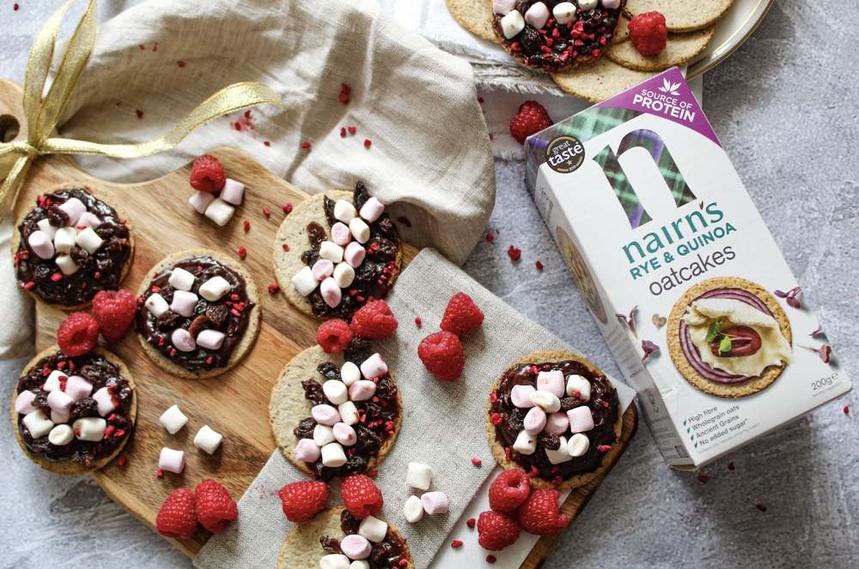 Rocky Road Topped Nairn's Oatcakes
Overview
A sweet bite that's fun to make with the kids.
Ingredients
8-10 Nairn's Oatcakes (this recipe used the Nairn's Rye & Quinoa Oatcakes)
2 tablespoons vegan chocolate spread - room temperature
1 tablespoon raspberry or strawberry jam - room temperature
A handful of vegan marshmallows
A handful of raisins
Instructions
Mix the chocolate spread and jam so that it is marbled, but not completely mixed
Gently spread a heaped teaspoon amount of the chocolate/jam mixture using the back of the spoon, not quite to the edge (so they are easy to pick up without getting messy!)
This is where you get to be a little creative! Top each biscuit with marshmallows and raisins to your preference
Serve!