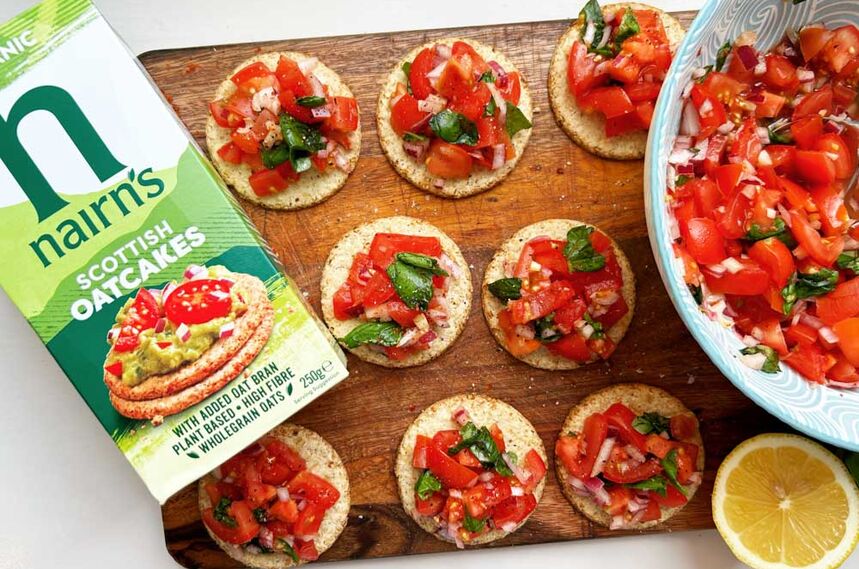 Vegan Balsamic Bruschetta Oatcakes
Overview
A simple vegan bruschetta recipe with minimal ingredients but maximum flavour. Perfect for pre-dinner canapés or a light lunch.
Ingredients
500g tomatoes on the vine, roughly chopped
½ red onion, finely chopped
1 large garlic clove, crushed
1 tbsp olive oil
½ tbsp balsamic vinegar
Juice of half a lemon
A large bunch of basil, leaves roughly torn
1 tsp red pepper flakes or chilli flakes
Salt and pepper to taste
Nairn's Organic Scottish Oatcakes
Instructions
Place all the ingredients into a large bowl and stir well.
Top the oatcakes with a large spoonful of the tomato mixture and enjoy!