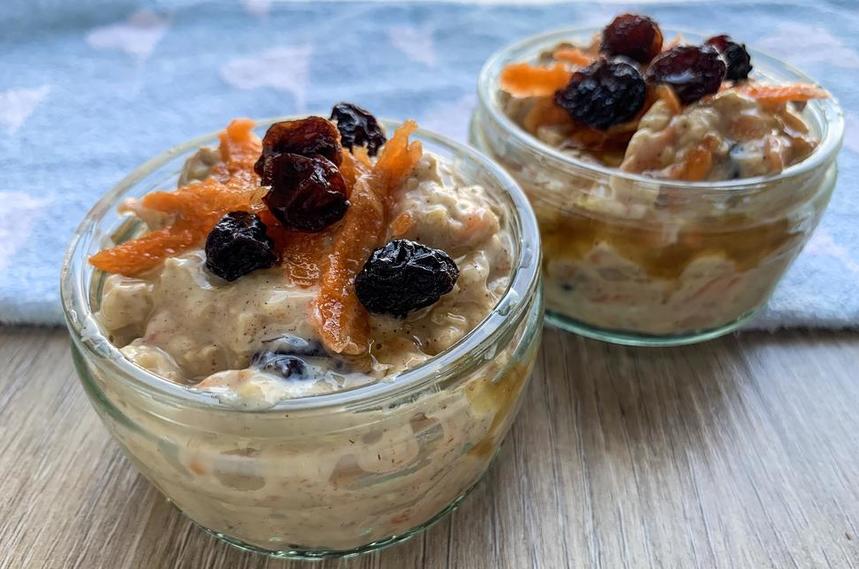 Carrot Cake Overnight Oats
Overview
This delicious carrot cake overnight oats recipe is a healthy and tasty way to kickstart your day. The recipe is also gluten-free and vegan-friendly!
Delicious recipe by Natasha Gelder
Ingredients
200g vanilla yogurt
50g Nairn's Gluten Free Oats
50g grated carrot
25g raisins
2 tbsp maple syrup
1/3 tsp cinnamon
1/3 tsp nutmeg
Instructions
1    Finely grate the carrot and place in a bowl
2   Add the rest of the ingredients to the bowl and mix until well combined
3   Place in the fridge and leave to set for at least five hours
4   Add a couple of extra raisins and enjoy!