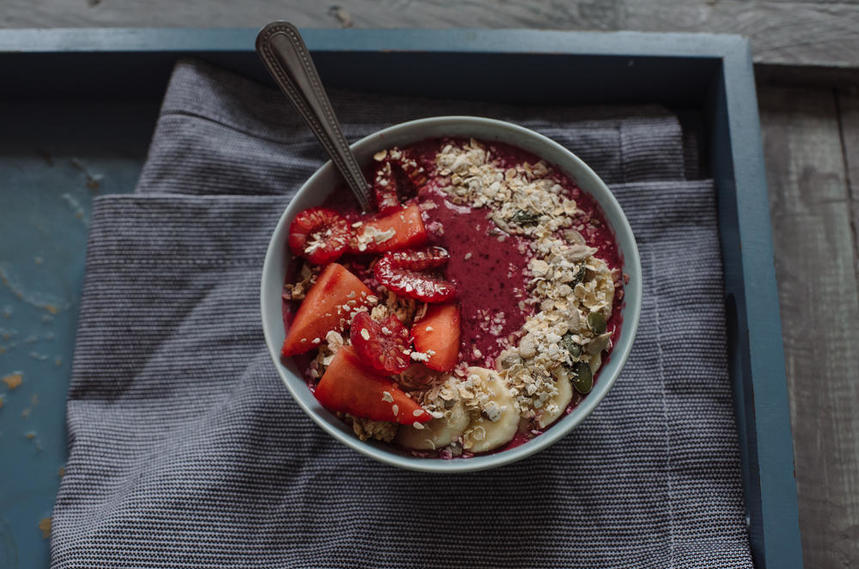 Strawberry, Banana and Oat Smoothie Bowl
Overview
The ultimate smoothie bowl recipes with added oats to keep you full and energised all day. The perfect way to set you up for the day!
Ingredients
80ml milk or milk substitute
1 frozen banana
Handful of frozen strawberries
40g Nairn's Gluten Free Oats
1 tablespoon honey
For toppings
Sliced fresh strawberries
1 tsp Nairn's Gluten Free Oats
1 tbsp crushed almonds
Instructions
 1.    Add frozen strawberries and banana to a blender blend until fairly smooth
2.    Add the milk and nut butter and blend on low again until fully mixed in
3.    Add the oats and blend for a third time until it reaches a smoothie-like consistency or as thick as you want it. 
4.    Add the mixture to a bowl and scatter over the toppings
5.    Enjoy! (this can be frozen and kept for a couple of weeks, just leave out to thaw overnight and enjoy for breakfast the following day.