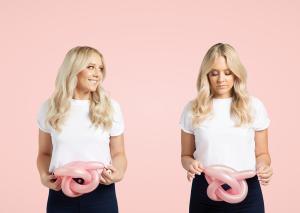 Meet Alana and Lisa, AKA the Mac Twins. When they're not spinning tunes as DJ's and girls about town, the Mac Twins are busy promoting those all-important healthy gut habits.
After volunteering for TwinsUK research at King's College London the girls discovered that despite the fact that they're very much related (no surprises there!), their guts were completely different.
They've poured through loads of academic jargon and scientific theory surrounding gut health in an attempt to get answers and advice that's easy to understand and act on. So, they're in a great place to be examining a few of the myths surrounding the topic and really get to the bottom of what's true and what's false when it comes to gut health! 
As part of our Good Gut Feeling campaign, the girls have produced a series of short films tackling common uncertainties and myths around gut health. Alana and Lisa are both learning new things about their gut health every day and certainly keep things fun - we're sure you'll enjoy hearing about their journey.
'Being part of Nairn's Good Gut Health campaign is really exciting for us. We're pretty new to the topic ourselves but it's something we're really passionate about.' (Alana)

'Yep. Every day's a school day when it comes to good gut feelings, so we're really looking forward to taking people on a learning journey with us – and get a few more younger folk eating oatcakes because they're brilliant!' (Lisa)
To find out more about the benefits of oats click here.