All our recipes start with the humble oat. Our products are made from simple, natural ingredients - healthy eating to delight you every day.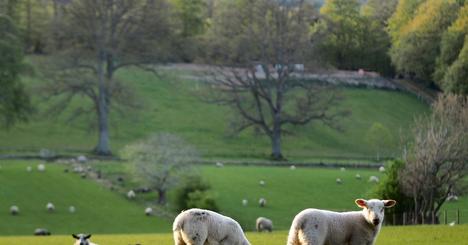 In recent times, we've been reminded about the benefits of the simpler things in life such as healthy home cooked food. And many of us have a newfound appreciation for...
Our range
Discover super seeded oatcakes
The oats and seeds baked in our Super Seeded Oatcakes are are grown organically - without the use of pesticides or insecticides. Our Super Seeded Oatcakes are certified by the Soil Association and have won one of their prestigious BOOM (Best of Organic Market) awards.
We use a mix of delicious flax and chia seeds which are a great natural source of protein as well as being rich in omegas 3 & 6. The seeds makes these oatcakes even more crunchy and so tasty, you can even eat them on their own without a topping, or try using them with your favourite dip or hummus.
Our range
The perfect tea break: Biscuit breaks
Made using a recipe that includes a whole host of healthy benefits - fibre, wholegrain oats, and less sugar than the average sweet biscuit - our Oat Biscuit Breaks are a win for each and every snack break (and great with a cuppa, too!). 
Our Chocolate Chip Oat Biscuit Breaks are one of our best sellers - see for yourself how good they taste!